17/10/2017
In connection with the development of its activities in Africa and, more specifically, in Maghreb, Efectis signed a partnership agreement with the company Casavigilance at the end of September.
Casavigilance is a Moroccan company specialized in studies about the prevention of fire hazard and counts many qualified persons in fire and rescue (SSIAP) available in buildings. Casavigilance is officially recognized by the Moroccan government. Its chairman, M Mohamed Saad, is ex-Chief Officer of Moroccan Civil Defence.
This collaboration aims to promote fire safety techniques among diverse players in the Moroccan construction market, and more globally in French speaking African countries. The first studies into the building of the Grand théâtre de Rabat and stations for high-speed trains are in progress.
Also linked to its work in the Maghreb market, on 13 September Efectis participated in a debate about "Fire Safety", jointly organised by Professor Hassis HEDI from the University of Tunis and the company Extha. This discussion confirmed the importance of expert and innovative solutions to the Tunisian market, in particular in relation to the smoke exhaust systems.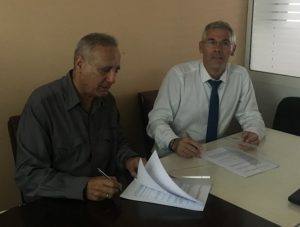 Contact: Salma Dlimi [salma.dlimi@efectis.com]