20/12/2017
Efectis is very pleased to announce that it's French, Dutch and Turkish laboratories are now recognized by the authorities of Kuwait and, therefore, all construction products and systems certified by Efectis have access to Kuwait market.
This agreement is the consequence of the audit of the laboratories of Efectis realized, last August, by a delegation of the « Kuwait Fire Service Directorate » (KFSD) led by Mrs. the engineer Sulafa J. AL YASEEN.
Following this agreement, Efectis has been invited to perform, on 28th November 2017, two lectures attended by Major General Khaled A. FAHAD, Deputy Director General for Prevention Sector of KFSD and its main collaborators, on the two following topics:
Lessons learned from fires in buildings above the average height of firefighters' aerial ladders
Lessons learned from fires in buildings in construction or renovation
These two presentations gave the opportunity to discuss about actions to be done in order to prevent and respond facades' fires.
The day after, during a meeting, Lieutenant-General AL-MEKRAD, Director General of KFSD, insisted on the necessity of close cooperation between KFSD and Efectis in technical and training fields.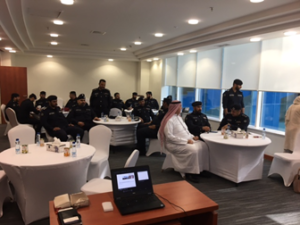 Contact: Dominique Parisse – [dominique.parisse@efectis.com]