13/12/2016
Within the framework of the collaborative research project CarMoThaP (characterising and modelling thermal alterations and combustion residues on cave walls) with the University of Bordeaux and the Scientific Laboratory of Paris Police (LCPP), Efectis performed a series of fire tests in a limestone gallery near Bordeaux on 15, 16 and 17 November 2016. The objective was to create fires under conditions approximating to those of Palaeolithic decorated caves, so as to reproduce thermal alterations on the cave walls and to analyse the carbon deposits and residual products.
During these tests specific instruments were installed in order to study the resulting emissions: soot concentrations, opacimetry, gas phase species analysis, thermocouples and anemometers.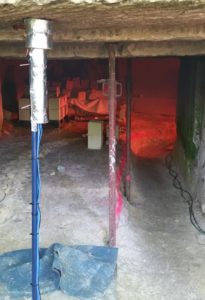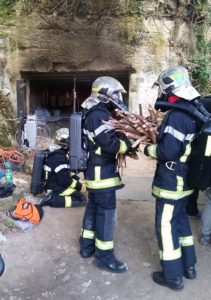 With the assistance of Fire department of Gironde (33) these tests were conducted successfully and a large volume of experimental data was collected which will be analysed for the benefit of the remainder of the project and of the caves protection.
Contact: Virginie Drean – [virginie.drean@efectis.com]